Precision turning is one of the most widespread processing methods to finish metal components.
The experience gained and the help of technologically advanced machinery allow Tecnometal to offer various types of turning. The continuous innovation of the equipment used allows us to manage turning of various materials, such as: steel, stainless steel, aluminium and cast iron; attributing the right tool to each of them, to guarantee an excellent level treatment and minimal processing times.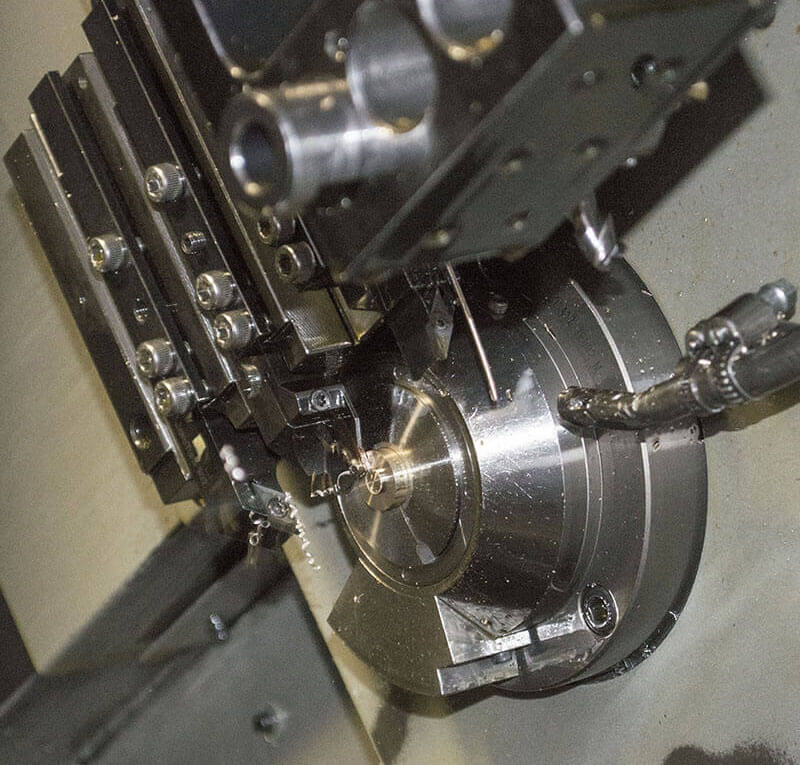 Tecnometal is a young, automated turning company specialising in precision mechanical turning and milling processing of small and medium dimensions on the market since 2007. Today, thanks to an advanced Machinery Park, it can guarantee every kind of precision milling and turning processing for every sector of Italian industry. The technology of our precision turning/milling processing centres and the skills of our qualified staff allow us to guarantee a high level treatment of the products manufactured.
SERVICES
flat and round processing.
Latest generation machinery
Precision
Tecnometal is a company in the Province of Padua that manufactures turned, milled and threaded parts to design for all sectors of Italian industry. We offer products manufactured with utmost care and precision, with significant reduction in processing times.
Processing
Tecnometal avails of the latest generation machinery for flat and round processing. The various departments of Tecnometal are managed by highly qualified staff, allowing management of work orders in complete autonomy and while totally respecting their particular requirements.
State of the Art
Speed and precision are our primary objective, thanks to the help of state-of-the-art equipment, machinery and tools. We aim for constant customer satisfaction through quality, delivery times, pricing and the various services offered.
Checks
Precision processing in the company is completed with a series of control and measurement tools that allow us to thoroughly guarantee the tolerance parameters and treatment required.

We can realize 

your projects!
We turn your ideas into winning projects.